Hello people!👋
Hope everything is fine for you and that you are getting ready for the celebrations. Unfortunately, I am currently sick.  Three days that I have a strep throat. We went to the hospital, I got medicines, I'll be soon better.
On November 19th I got my first Report Card! All the marks were really good (86% of average) ☺️.
The following week we got 2 days of holiday. My German friend & I found the opportunity to go biking. It was really nice 🚴. The day after I went with some friends to a little mall not too far away from home. It was black Friday (big sold).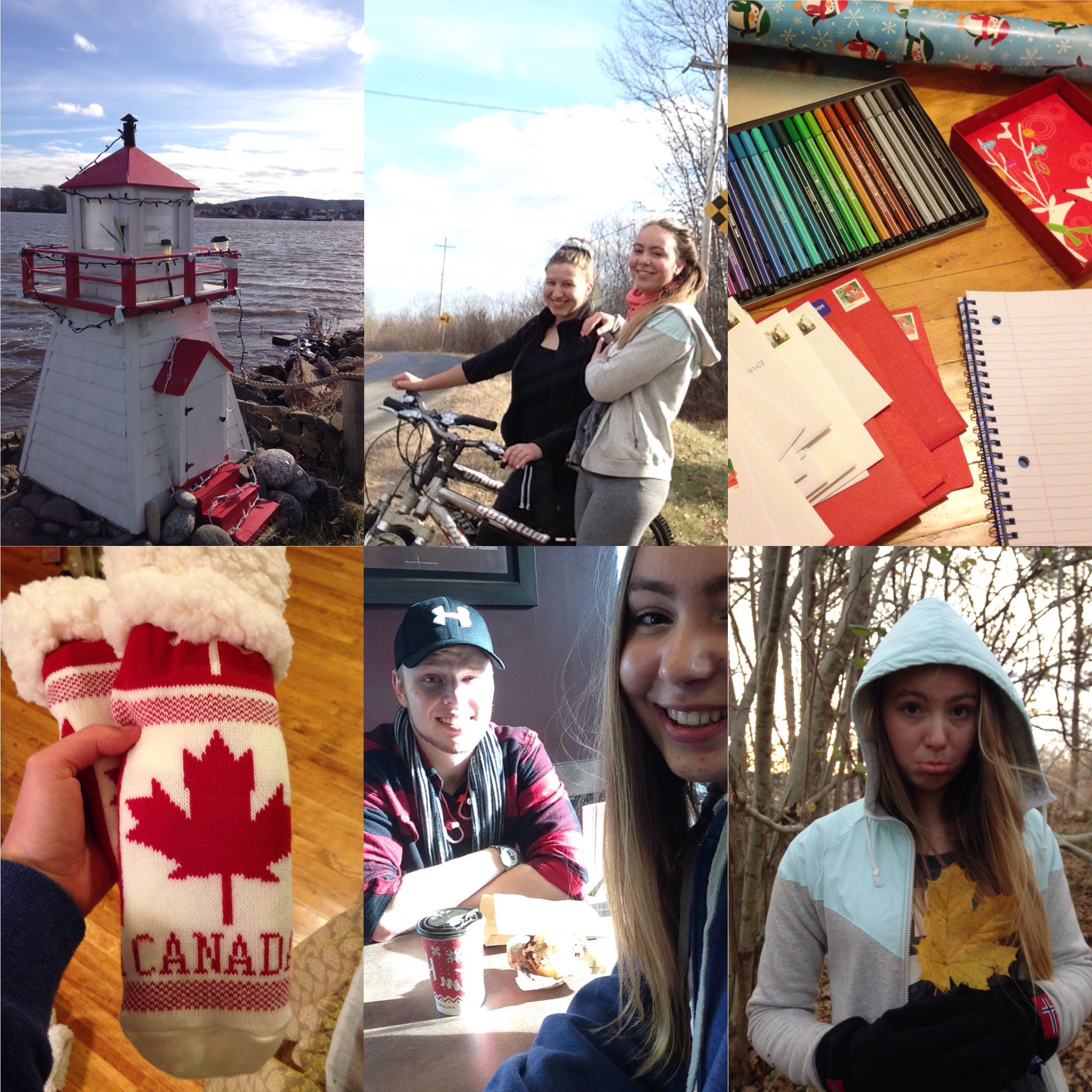 Gradually, December arrived. My town was decorated with lights and house began to show colors too 🔆 I have to admit that people here are sometimes crazy. Some houses are so bright, full of snowman, Santa, reindeer and Christmas trees 🎄 It is actually really nice to drive by night to enjoy it. I'll try to take pictures next time for you!
I went out on weekends, did some Christmas shopping, wrapped the presents 🎀 At school, we offered our gifts the last day before holiday 🎁 It was really fun🎈
You might receive a holiday letter if you know me well 💌! I sent many many letters to Belgium. I hope you will all enjoy it 📬
When holiday are coming, you feel it a lot at school. We had small trees all around the school, homemade paper snowflakes on the locker, free cookies and hot chocolate during the break, etc. The last day we had to wear an ugly Christmas sweater 😄. Thursday evening, we had a semi-formal dance : Winter Wonderland. I had a really good time!  💃👯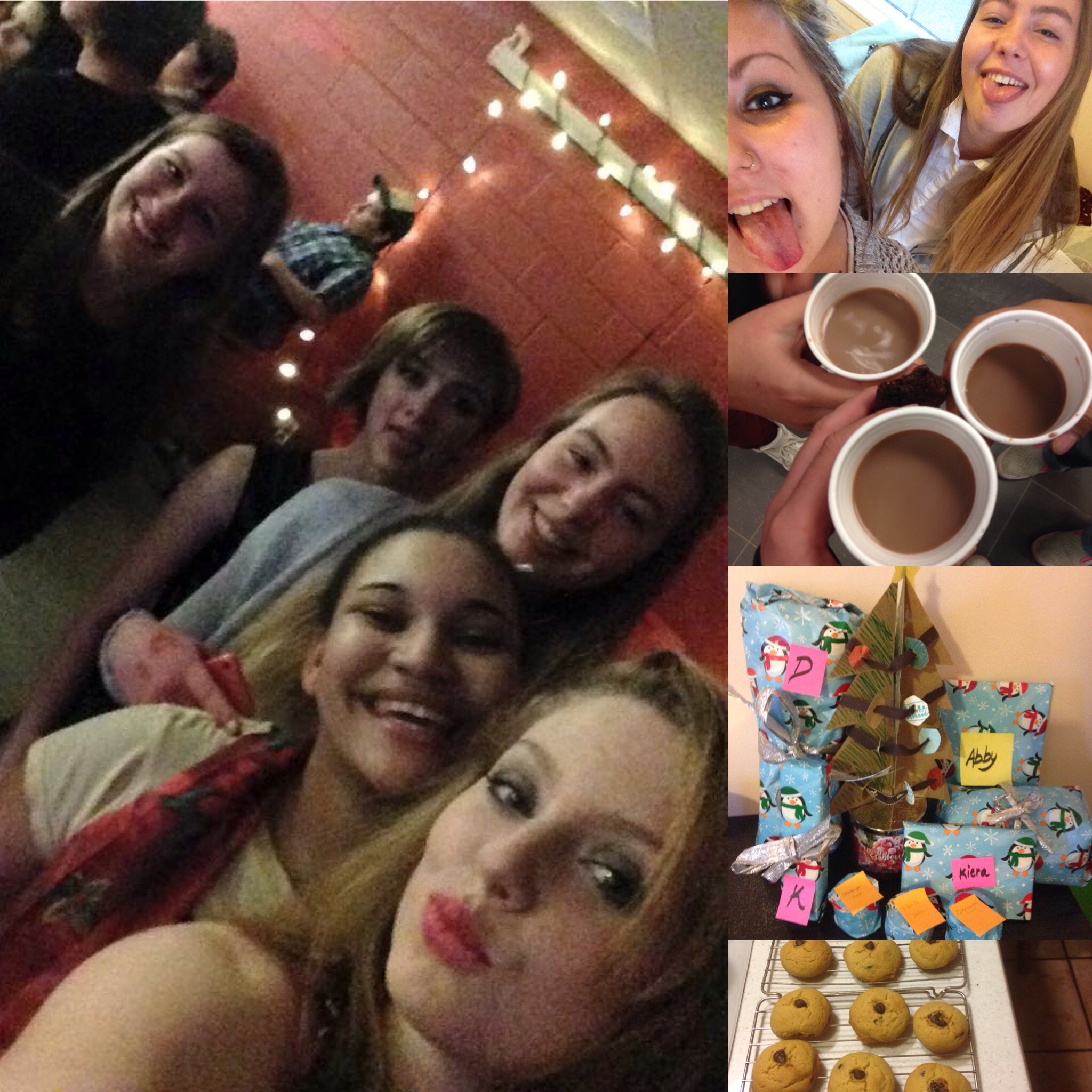 However, the last week before the Christmas break, I had a lot of work. I figured out and now I can finally enjoy 2 weeks of relaxation. My host sister left Canada to join her missed family. She'll be soon back home. During this time, I have some plans like going ice-skating, cooking some festive food, spending time with my lovely family, having fun. Hope it will soon snow! The northern part of Nova Scotia is currently all white. I am actually living in the south part so yeah, a few snowflakes but nothing much. ❄️☃
To be forgiven for my absence, I created another short video with some nice landscapes 🎥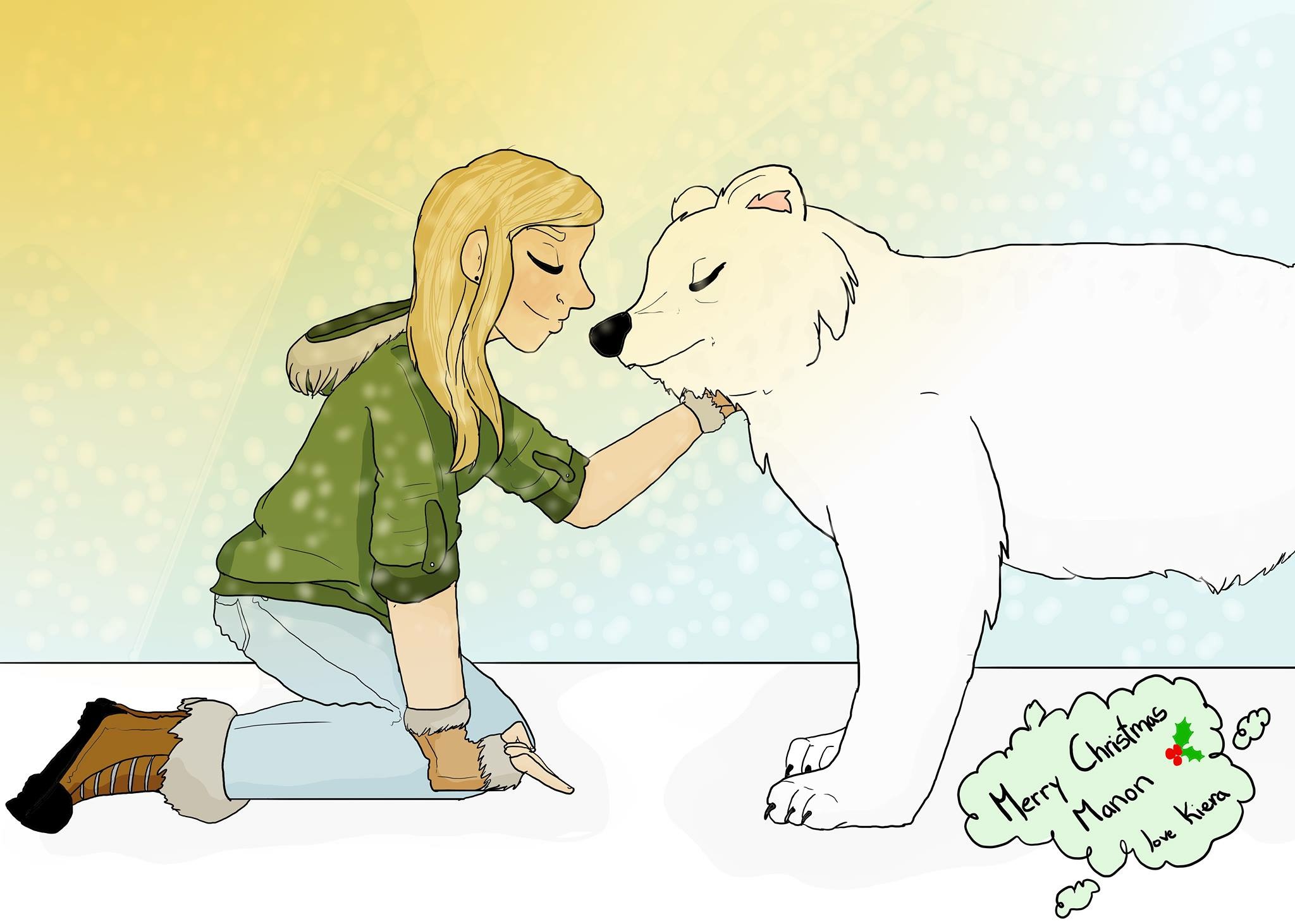 To conclude this post, I would like to share you one of my Christmas present. She's so talented and her drawing is definitely so cute 🎨 Thanks Kiera!
Wishing you happy holidays, a lot of joy, stay safe & sound
Lots of love 😋😘❤️‍💋‍