Dear adventurous surfer,
Lots of exchange students write their experience on a blog. This one is mine. Welcome! I'll let you read my articles. But first let me introduce myself. I am going to keep it short, I promise.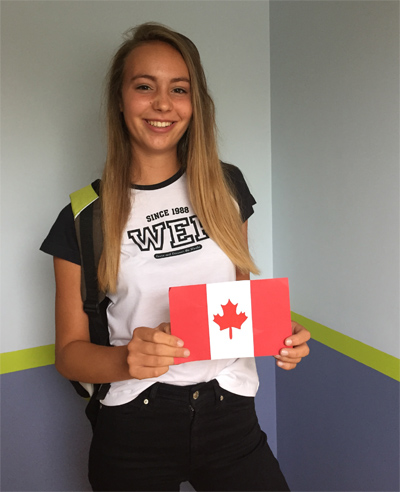 My name is Manon Dernelle. I'm 15, almost 16, in November. I live in Belgium in a small village between Brussels and Mons. Since a long time I want to learn English and discover the world, especially Canada. My dream comes true thanks to my parents's support and Wep Belgium. So all I've to say is believe in your dreams.
I leave Belgium on August 29. I'm going to visit Montreal for 3 days then, I'm going to meet my host family in Nova Scotia. My exchange will last 5 months.
You can follow me. I'll try to post as often as I can. Thanks for your support! xoxo
Ps : On this blog, you can't post until I come back to Belgium…
I'll be back on 31 January. Meanwhile, enjoy yourselves! ✈️